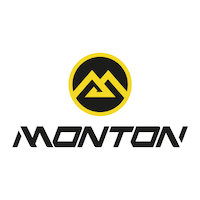 There are many benefits to cycling. Here are 10 reasons why you should make riding your new passion.
Low impact exercise - Puts less stress on your joints.
Aerobic workout - Not only great for your heart, brain, and blood vessels but also triggers the release of endorphins giving you that feel good factor.
Build muscles - Pedalling action builds buttock, thigh and calf muscles; you use your abdominal muscles to balance and stay upright; and holding and steering the handlebars works your arm and shoulder muscles.
Build bone density - The resistance involved in pedalling increases bone density.
Weight loss - Cycling combined with a healthy diet will shed fat.
Live longer - Studies have found that cycling can increase life expectancy.
Reduce stress - Many cyclists claim that it relaxes them, therefore, reduces stress levels.
Tailor to suit your fitness level – Using speed, gearing, gradient and wind resistance you can choose your own exertion levels and create goals.
Broad appeal – Cycling can be enjoyed by almost everyone from young to old.
Save money – Cut travel costs and get fit while travelling from A to B.